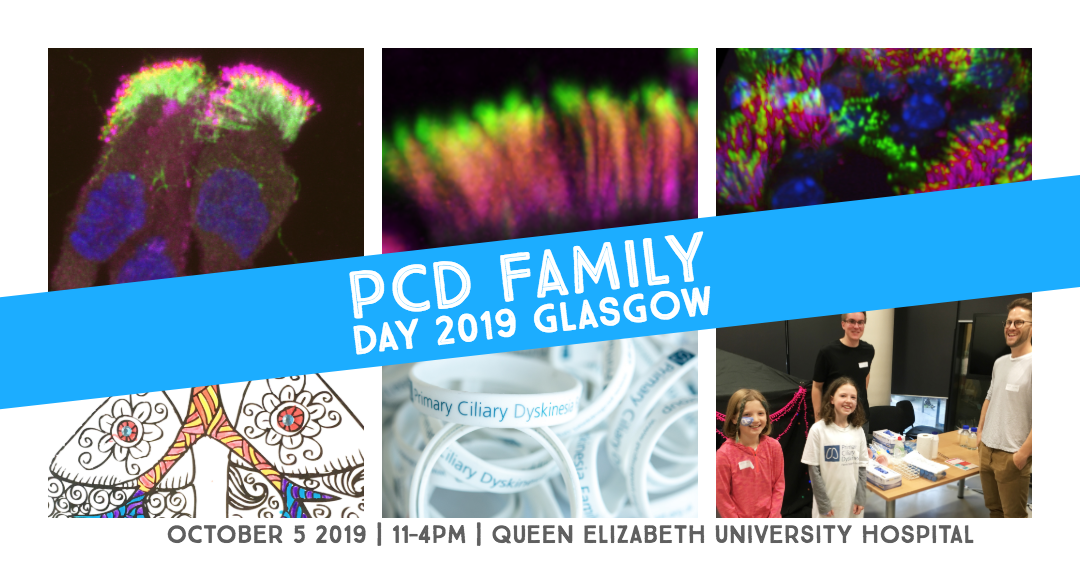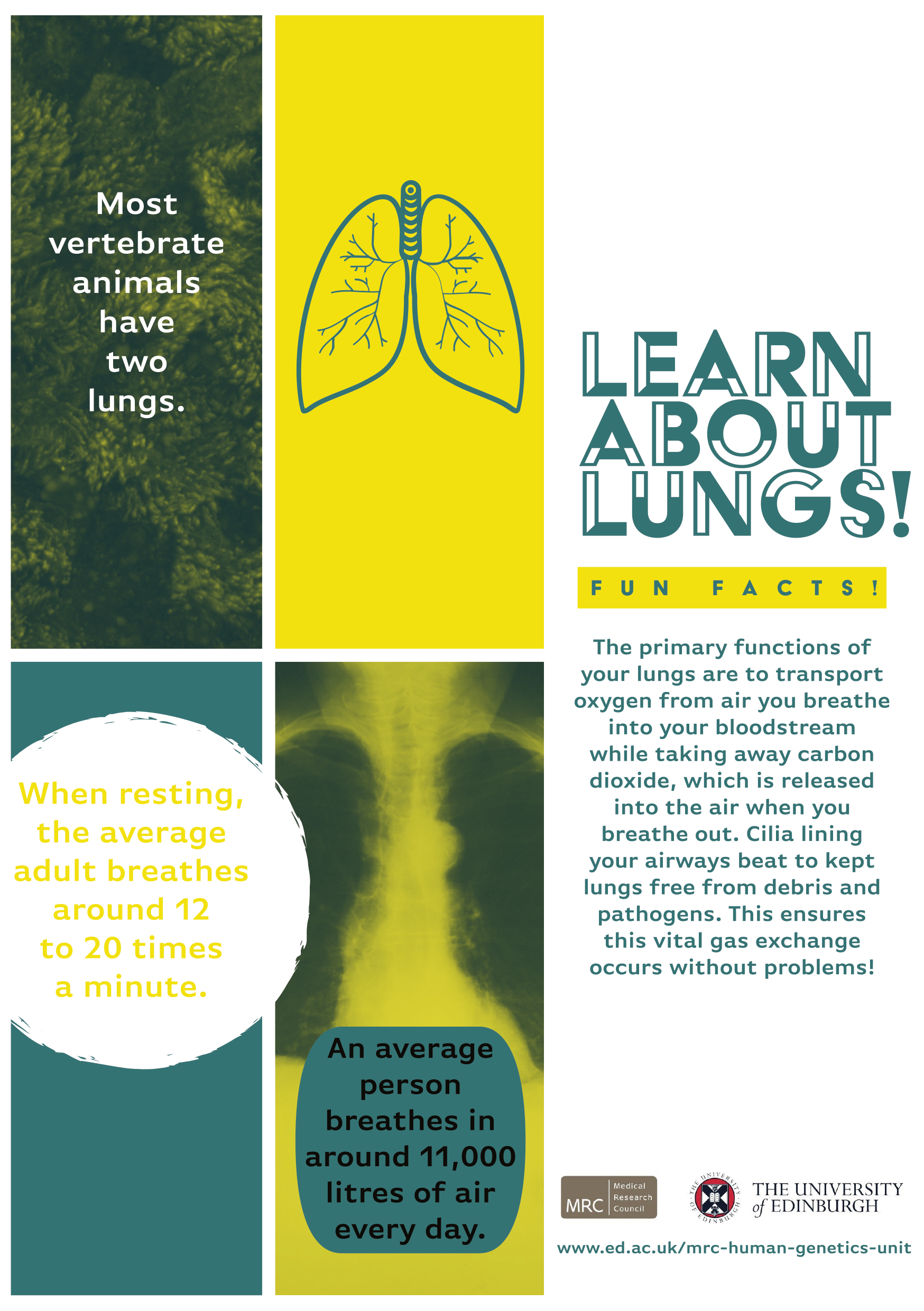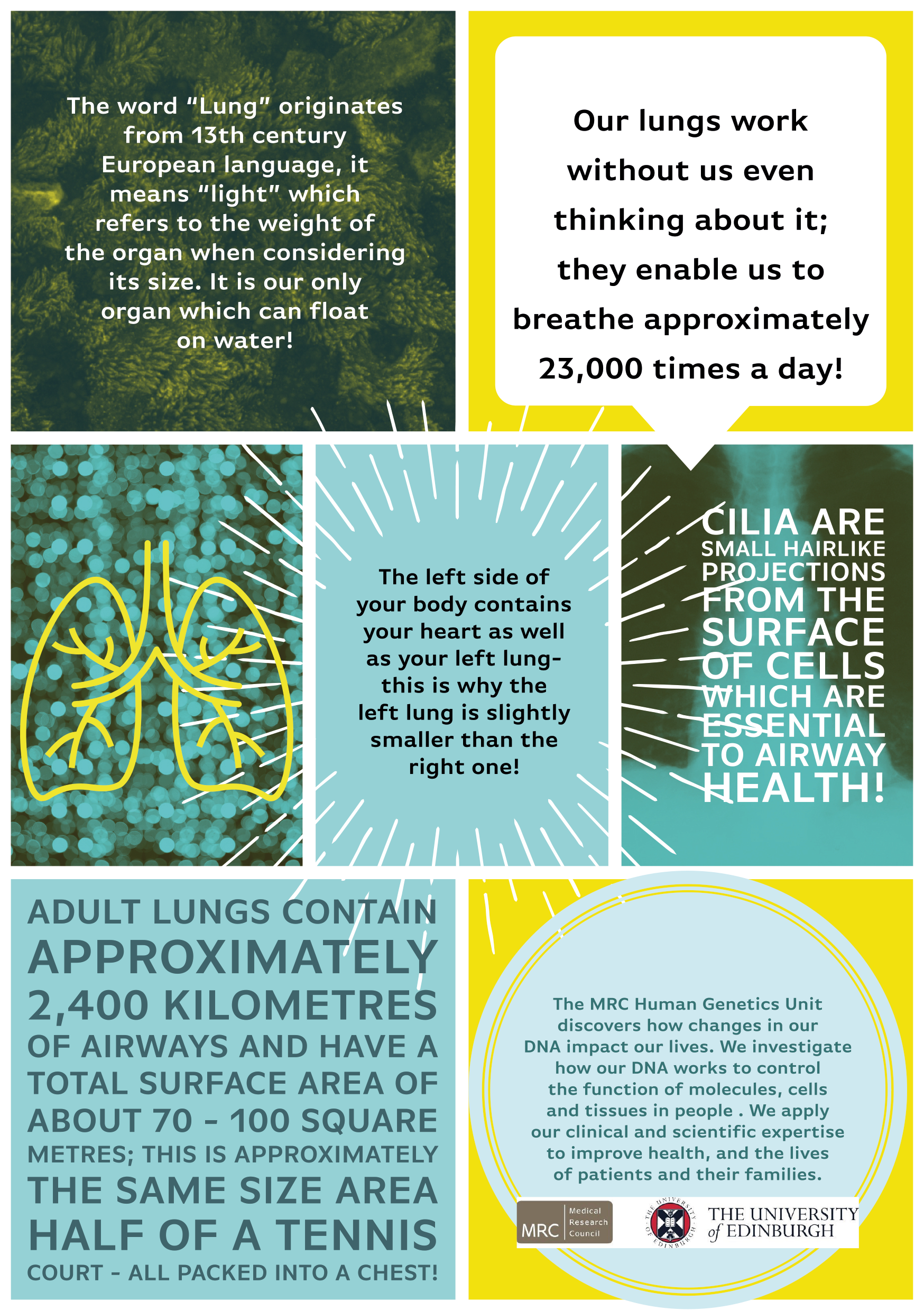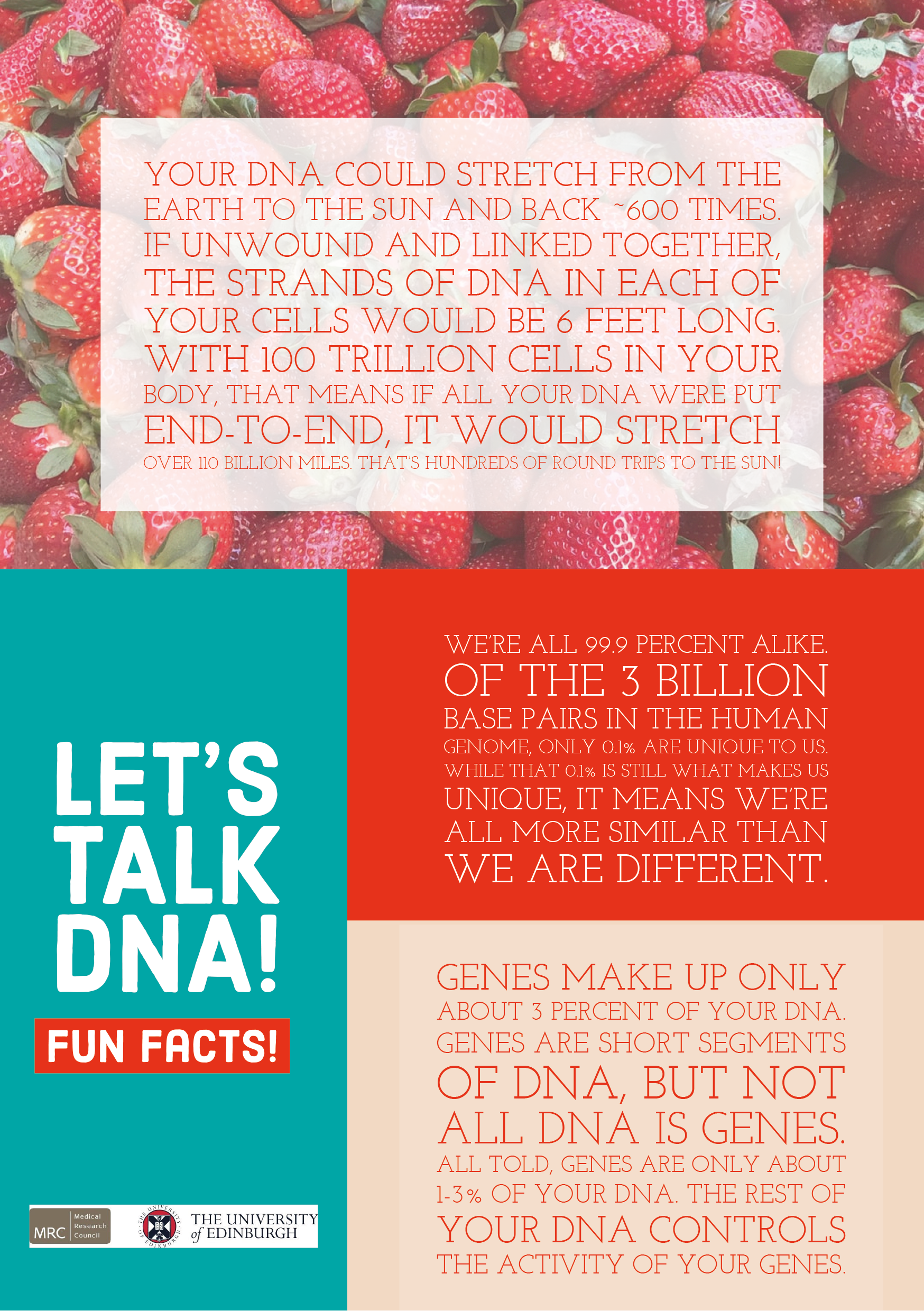 Mill lab had a great time at the PCD Family Day 2019…
To mark PCD awareness month (October), Mill lab brought our research and love for science on the road to Glasgow for the Scottish PCD Family Day 2019 event. This day-long gathering brought together UK-based cilia researchers, clinicians, physiotherapists, psychologists, families and advocates to discuss emerging research, diagnostics and care for PCD, as well as the significant challenges that still exist for patients and families living with PCD. This really was a day for the whole family- team Mill also brought along our Inside the Giant Cell activity, as well as some very messy fun extracting DNA from strawberries and 'colour-my-lung' aprons too!
Primary ciliary dyskinesia (PCD) is a rare, genetic disorder resulting from abnormalities in cilia - the microscopic hair-like projections on the cell surface that have important functions, including beating to clear secretions from the lungs. People with PCD can have problems affecting their lungs, nose, sinuses, ears and fertility. It is a life-long condition for which there is currently no cure.
Great clinical presentations from Dr James Chalmers (Consultant Respiratory Physician, School of Medicine, University of Dundee) highlighting the challenges in managing bronchiectasis (irreversible widening of airways) and from Dr Tash Kunanandam (Consultant Paediatric ENT Surgeon, Royal Hospital for Children, Glasgow) on often neglected upper airways symptoms in PCD. Anu Sironen (Mitchison lab, UCL GOSH, Institute for Child Health) spoke about molecular and cellular principles of male infertility in PCD. Pleasantine Mill (MRC Human Genetics Unit, Institute for Genetics and Molecular Medicine at the University of Edinburgh) spoke about the challenges of developing bespoke therapeutics for PCD and the increasing importance of genetic diagnosis in not only clinical management, but also for access to these genome therapies, including genome editing, as they come on line. She presented her lab's basic research towards optimizing genome editing technologies for robust, regulatable and safe in vivo uses for rare genetic diseases like PCD.
Parallel sessions with the children and teenagers living with PCD were facilitated to get children to discuss the psychological issues around their disease and growing up, with an overview provided by Corine Driessens (University of Southampton) of her work to study these important issues. Dr Anne Devenney (Paediatric Respiratory Consultant, Royal Hospital for Children, Glasgow) updated on her bid to have a national PCD diagnostic service for all ages in Scotland based in Glasgow, including genetics and advanced cilia imaging.
The meeting closed with a rousing panel Q&A session for the panellists, including the 'hot topic' of how research and care for PCD would be affected by Brexit. There was great discussion and exchanges throughout the day.